Visions of the Freedom Tower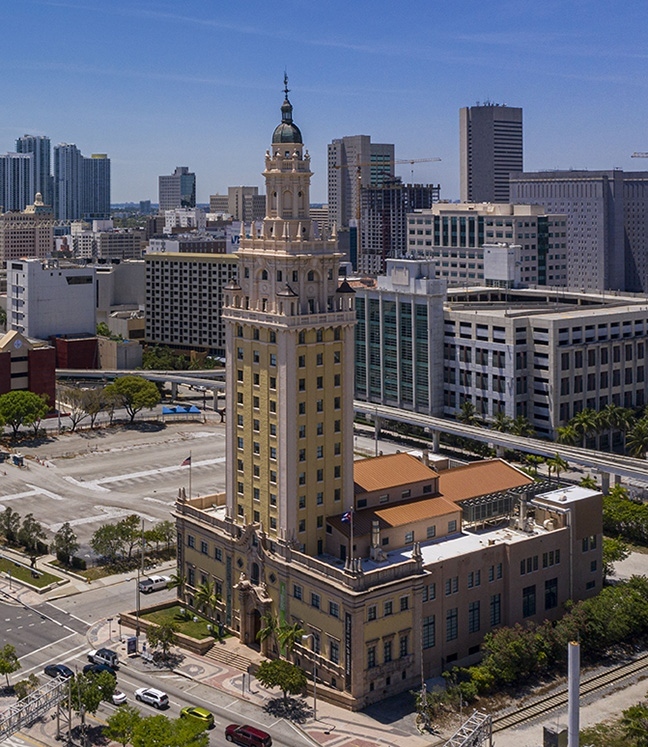 MOAD's home, the Freedom Tower, is a building with a long and inspiring story. Miamians have known this since the iconic skyscraper was opened in 1925. Now PBS is sharing this part of our city's history with the rest of the nation.
The premiere episode of a new PBS series, Visions of America, focuses on our beloved landmark. Titled "A Journey to the Freedom Tower—Stories of Cuban Migration," the episode finds the Director of the Institute of Library and Museum Services, Crosby Kemper, exploring one of the most important eras in the Tower's history, from 1962 to 1974, when it served as the Cuban Assistance Center, welcoming hundreds of thousands of refugees fleeing the communist regime.
Kemper's first interview is with our very own Madeline Pumariega, the President of MDC! Other guests include Pulitzer Prize winner Ada Ferrer, and community members lberto Ibargüen, Aida Levitan, Sam Verdeja and A.J. D'Amico.
Watch the first episode of Visions of America on pbs.org.