Welcome to the Education Lab!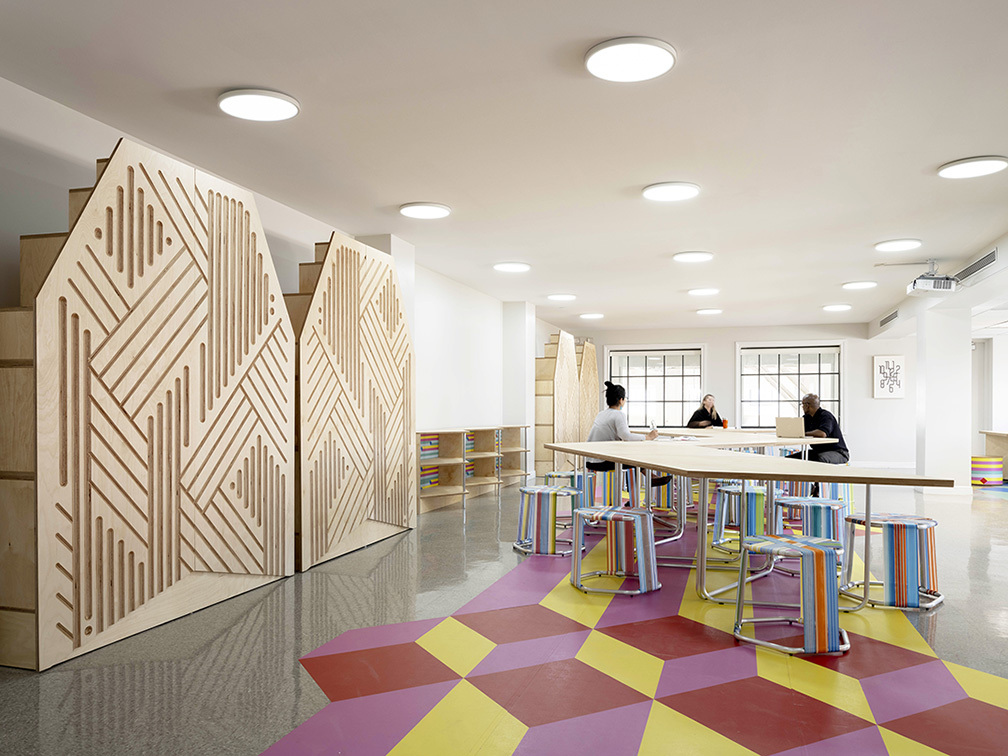 Introducing MOAD's newly redesigned Education Lab, a multipurpose space for arts-focused educational programming.
Class is now in session at MOAD's Education Lab!
Located on the third floor of the historic Freedom Tower, which houses our Miami art museum, the Education Lab will host a range of creative, arts-focused programs for all ages, from college-level writing workshops to hands-on arts and crafts activities for kids.
Learn more about the Education Lab below, and check out MOAD's events calendar for upcoming programs and events in the Lab.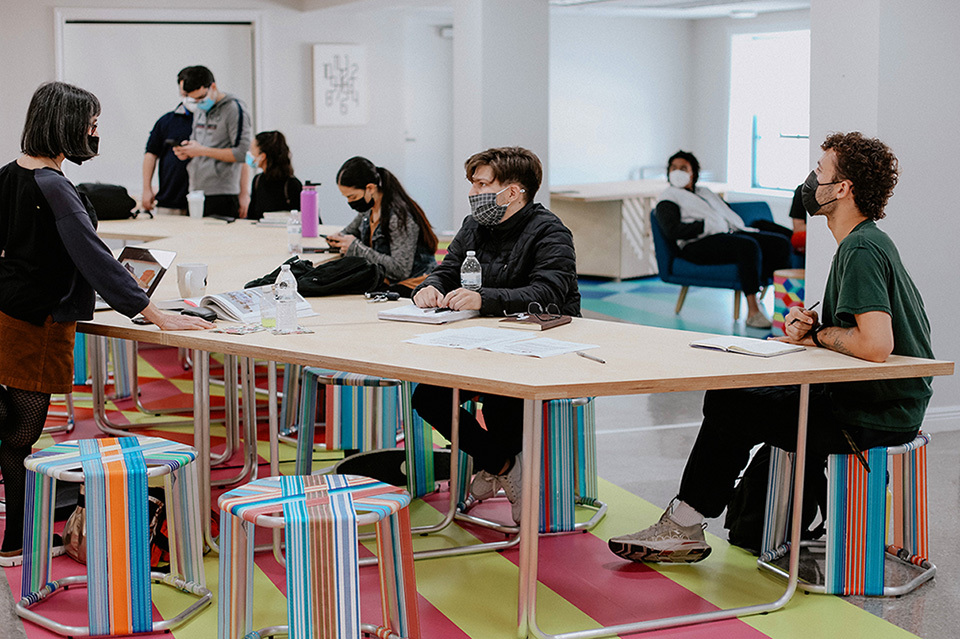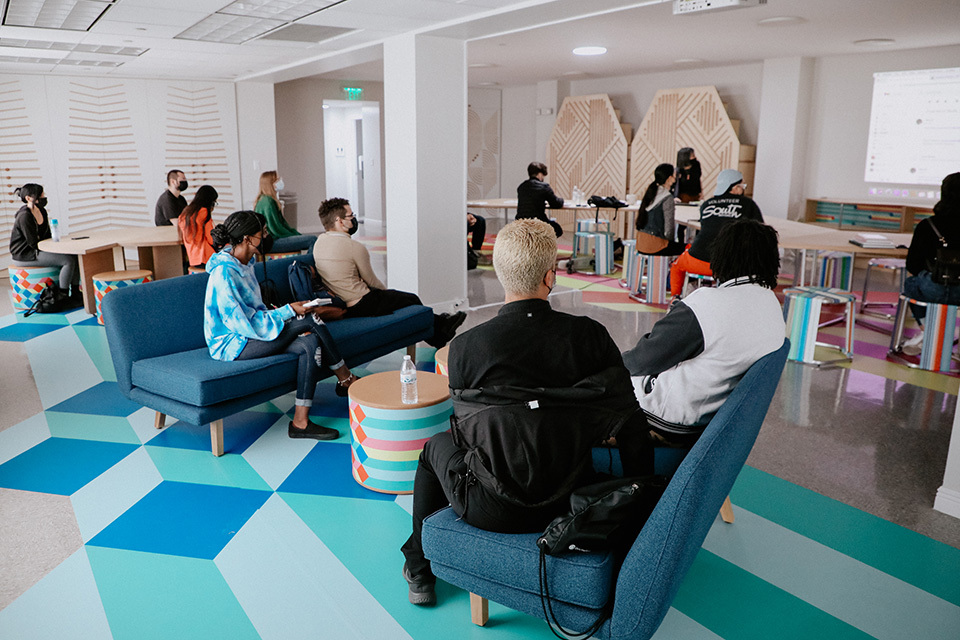 About the Lab

A project several years in the making, MOAD's Education Lab was designed and produced by AMLgMATD, a Miami-based collaborative design studio that experiments with unusual and overlooked materials.
Rina Carvajal, MOAD's Executive Director, commissioned AMLgMATD to reimagine the museum's existing education room and make it adaptable to the variety of programs MOAD offers, including artist talks, art-making classes, and guest lectures.
Using sustainable and recycled materials—including recycled materials from MOAD's previous exhibitions—AMLgMATD's innovative design and custom-built furniture allow the Education Lab to be easily reconfigured, disassembled, and reassembled for any type of program.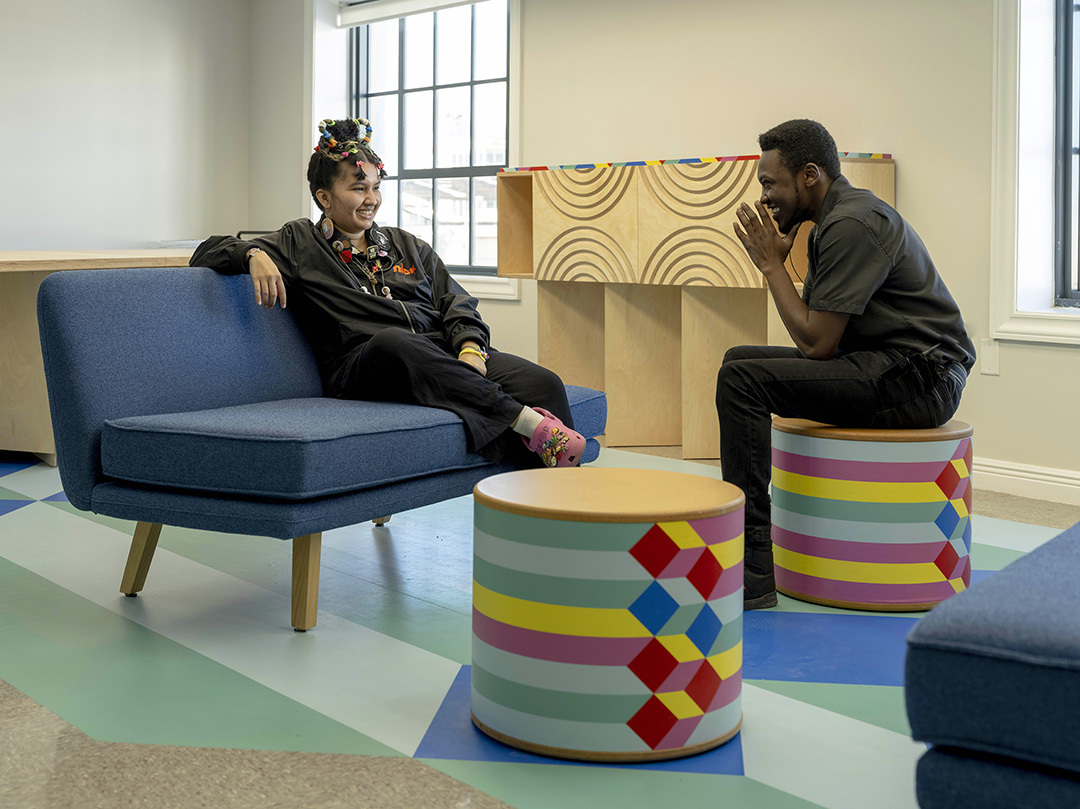 Meet Us at MOAD!
Curious to experience MOAD and our new Education Lab? Check out our page of upcoming events, and sign up for MOAD's newsletter for the latest on contemporary art exhibitions, art programs for kids, admission specials, and more!

Are you an arts educator, local artist, or community leader in the South Florida area? Let's talk! Contact us to explore collaboration opportunities with MOAD's Education Lab.