Ten Treasures and Counting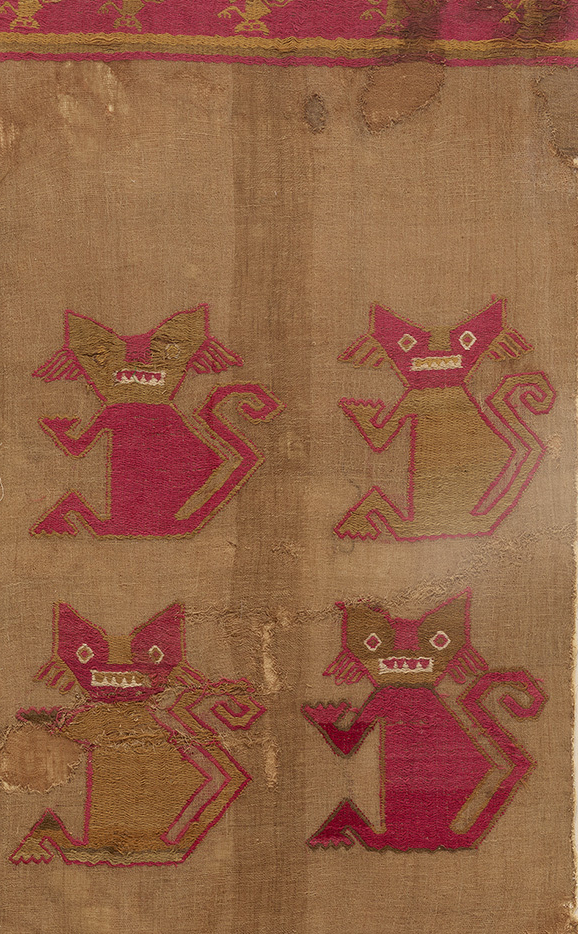 When we started our "Treasures from the Kislak Center" feature on the website in the middle of May, we knew we had good stuff to share. But we've just posted our tenth "treasure" and even we're impressed!
These ten priceless ancient objects have ranged from a textile intricately embroidered with whimsical geometric monkeys (detail above) from the Chancay culture of the Peruvian coast to an ax-shaped stone carving in the form of a vulture (below), used in the ancient Mesoamerican ballgames by the Maya of Guatemala. From a Nazca jug with a painted double frieze of animated beansprouts to the three cutest golden frogs we've ever seen, these pre-Hispanic artifacts in the Kislak Center's collection demonstrate its depth, while Dr. Carol Damian's fascinating texts explaining their significance bring each object to life.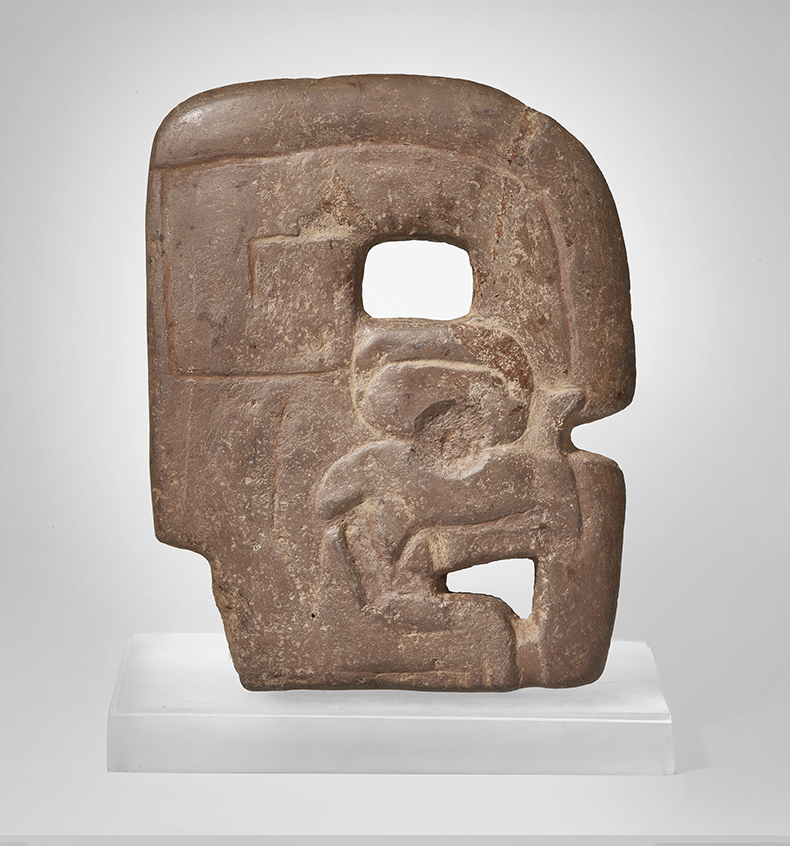 All ten of these treasures come from the magnificent recent gift of 132 objects, made by the Jay I. Kislak Foundation in 2022. The nice round number of ten seems like a good place to begin expanding upon this and showcasing astounding items from previous gifts by the Foundation to the collection. Next, we'll publish ten more treasures that entered the Kislak Center collection in 2018 and 2020.
Dr. Damian will continue as our guide to more amazing things, like the Maya Throne Box (below), a compelling ceramic sculpture more than a thousand years old! We hope you will join us on this journey to discover additional treasures from the collection, which highlight why MDC is quickly becoming known as an important resource for the study of the ancient Americas and why MOAD is considered one of the best museums in Miami.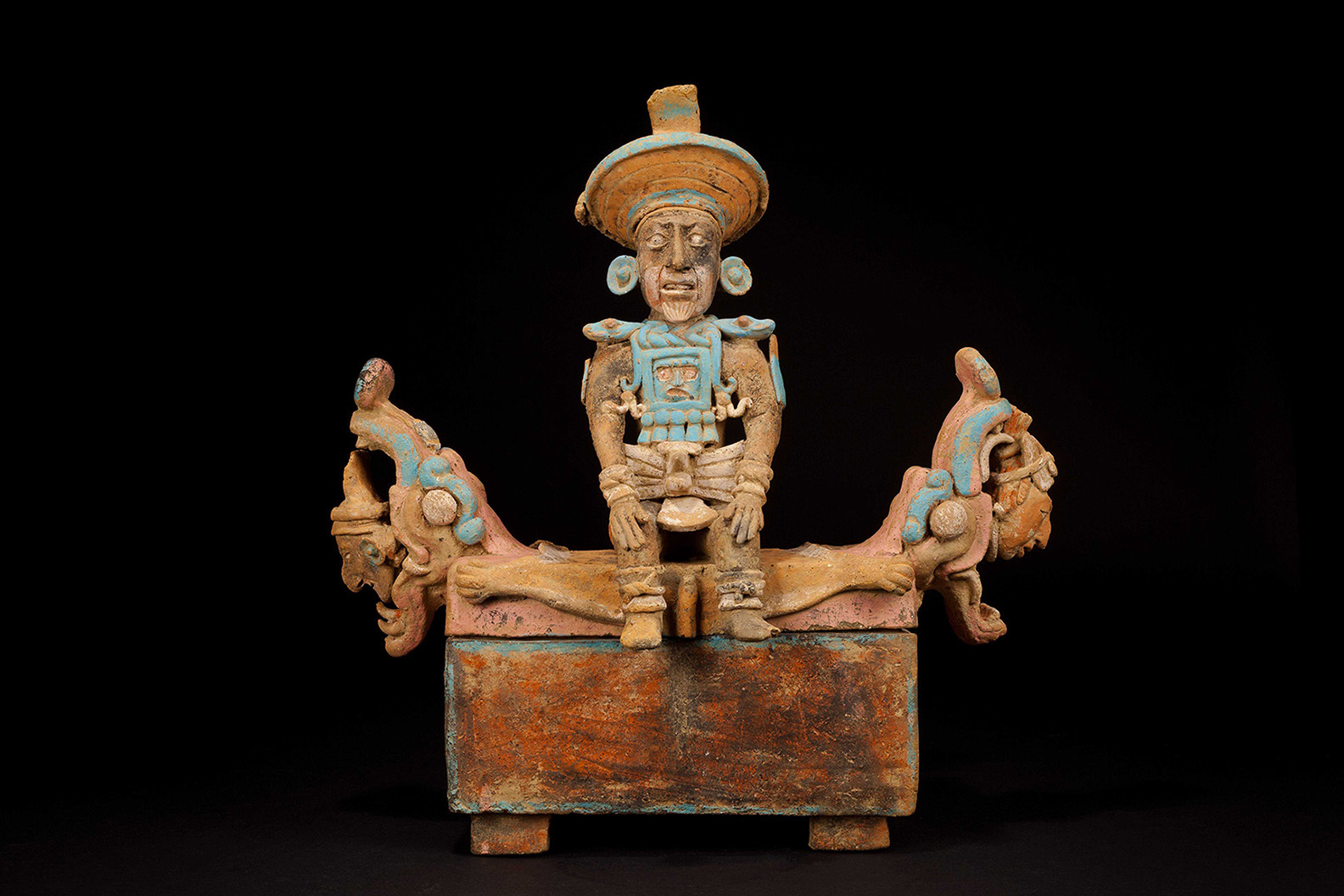 Learn about this week's Kislak treasure.
Read more about the Kislak Center.